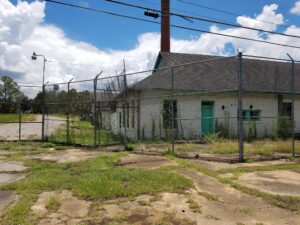 If you should live in the Wiregrass region, you live mere miles away from the location of the former #Dozier School for Boys, incorrectly described as a reform school, a little more accurately described as an abhorrent prison for young boys, and, in more realistic terms, a virtual hell on Earth, full of physical, mental, sexual and psychological torture and abuse for poor little boys, some of whom had committed petty crimes, and many of whom were #orphans who had committed no crimes at all. The black and white little boys were separated, and, not surprisingly, it was the young African-American boys who suffered the worst torture and abuse during the Dozier School's heyday in the 1900s.
As more and more is discovered about what went on the grounds of the Dozier School, the truth becomes more and more violent, #depraved and unimaginable. Yet, the evidence is there. Rooms devoted to physical torture. Bloodstains still evident on the walls. And the #unmarked graves, spread everywhere across the school's vast property, still being unearthed.
Compelling evidence
Perhaps the most compelling evidence and all is the testimony of the few surviving former inmates of the Dozier School for boys, who have just begun to share the true horror of the experiences they suffered and endured at the horrid, brutal, disgusting, hellish and #deplorable Dozier School for Boys in Marianna, #Florida.
Perhaps one day the WEBB Paranormal Group will have the opportunity to visit the cursed former premises of the Dozier School to see firsthand a location where compassion was abandoned, morals were shirked, and #children were abused and destroyed, even those who survived. Some scars never heal.